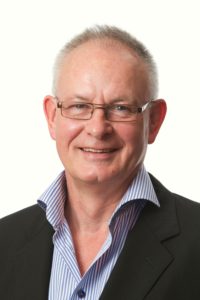 B.Tech (Hons.) (Materials Sci & Tech), FIPTA
FICPI President of Honour
Former President FICPI Australia
Senior Patent Attorney, Krouzer IP
Peter started in the patent attorney profession in England where he qualified as a Chartered Patent Attorney and European Patent Attorney. He practised with Urquhart-Dykes & Lord, including managing their Birmingham office, before moving to Australia in 1982. He worked with Griffith Hack (then Clement Hack & Co) before joining the Melbourne office of Davies Collison Cave (DCC) and was a partner there from 1986 to 2015. Peter continued practising with DCC as a consultant until June 2017.
His professional activities include patent drafting and prosecution, principally in the areas of material science, inorganic/physical chemistry, mechanical, chemical and process engineering, and medical devices. He also has experience with patent oppositions, patent infringement and validity assessment and advice, and litigation matters.
Peter's technical expertise extends particularly to explosives and related technologies, fuel cell technologies, medical devices, packaging technology, bonding and other surface technologies, ceramics including zirconia derivatives and infiltration technology, diamonds and diamond substitutes, glass, wood technology, metals and alloys, steel production, aluminium production, leaching and other processing of ore, and hydrocarbon extraction and conversion technologies.
He has been a primary Examiner for the Professional Standards Board for Patent and Trade Mark Attorneys and tutored for the Academy of the Institute of Patent and Trade Mark Attorneys of Australia.
Peter has had the honour of being president of both the Australian and International parent body of the International Federation of Intellectual Property Attorneys (FICPI) from 2003 to 2012, and remains active with both organisations. He also has the honour of being a President of Honour of FICPI and was at the forefront of activities involving intellectual property internationally and nationally.
He joined Krouzer IP in November 2017.