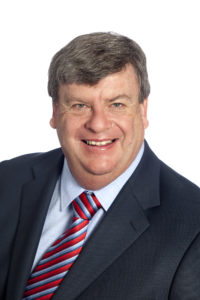 B.Sc (Hons)(Micro) PhD, MIP, MIPTA
Senior Patent & Trade Marks Attorney, Krouzer IP
Before joining the Intellectual Property attorney profession John Golding had a successful and extensive career in research working at some of Sydney's leading medical research facilities, and the private biotechnology sector, primarily as a protein purification specialist, across a range of challenging research projects. He then gained significant commercial experience in business development as a licensing and IP manager at the University of Sydney's Business Liaison Office where he was responsible for evaluating invention disclosures, negotiating technology transactions and other agreements. This included drafting licence and research, non-disclosure and material transfer agreements.
As an attorney, John has significant experience across a diverse range of technologies but specialises in biotechnology including new antibiotics, RNAi technology, therapeutic antibodies, microbiological inventions, plant biotech, as well as general chemical patents, particularly heavy industry coating chemistry, food related technologies including for a major multinational food manufacturer and pet nutrition company, medical devices and FMCG products. John has acted for many leading multinational pharmaceutical and biotechnology companies and top tier research Universities and research institutes.
John is also a specialist in trade marks. With a strong background in the local trade mark law of our Pacific Island neighbours he has developed key relationships with local associates in this sometimes challenging arena.
John's previous research experience allows him to quickly see the issues in his key technology focus of biotechnology and related sciences, and his commercial experience brings a business perspective to his patent and trade mark practice.